A SILENT FILM WITH A NEW ELECTROACOUSTIC SCORE.
As many as sixteen composers have composed a new electroacoustic score for this groundbreaking silent film, a favorite of Ingmar Bergman. The premiere of this new score, performed live by the Metropole Orchestra, took place at the Eye Filmmuseum.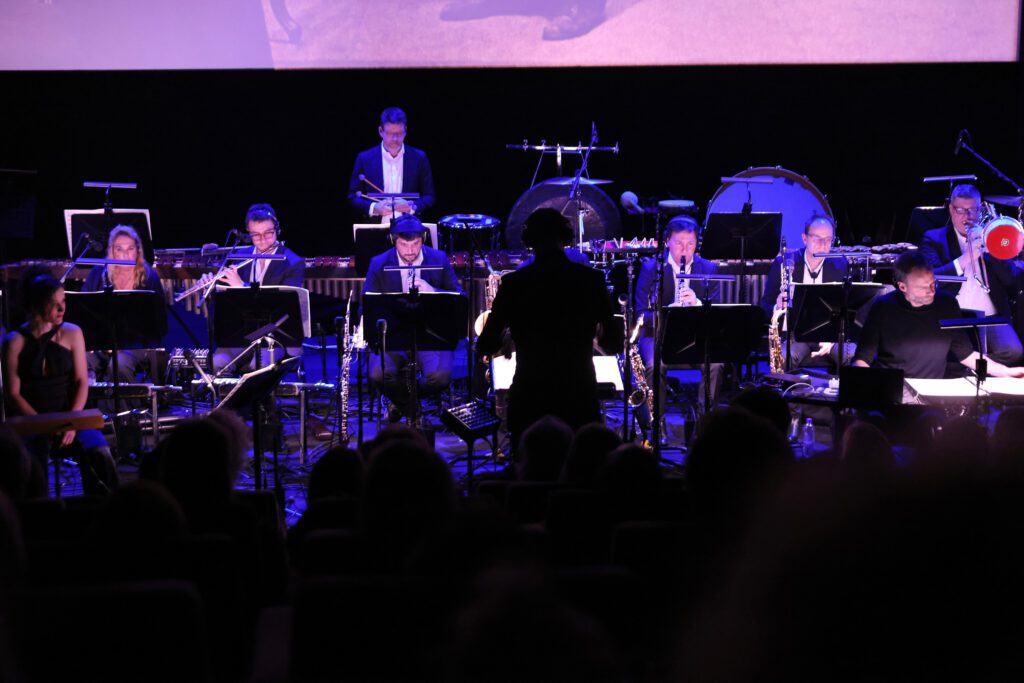 The Process of the Project
We analyzed the silent movie and identified key themes and emotions, relying on the cinematography to translate the film into musical topics. The group of composers then created potential themes that captured and enhanced these elements. We collaborated with the other composers and production team to connect the musical themes to the identified cinematographic themes, setting a clear vision and direction for the music. This phase was crucial in laying the foundation for the rest of the project and ensuring that the music would effectively enhance the visual storytelling.
We created a score for a specific scene in the movie, using the musical themes we had previously selected as a foundation. We wrote everything in Ableton with a digital orchestra, altering melodies and harmonies to fit the mood of particular scenes. By changing up orchestral sections and adding new musical themes, we created a 05:30 minute score for the scene "George". We also incorporated ideas for live digital effects, which were performed since the orchestra was amplified. This resulted in a recorded demo that we shared with the production team, electronic performer, and other musicians to ensure that the sound was in line with the other scenes and the score was performable. This phase was crucial in translating our initial concepts into a tangible musical product that effectively accompanied the film.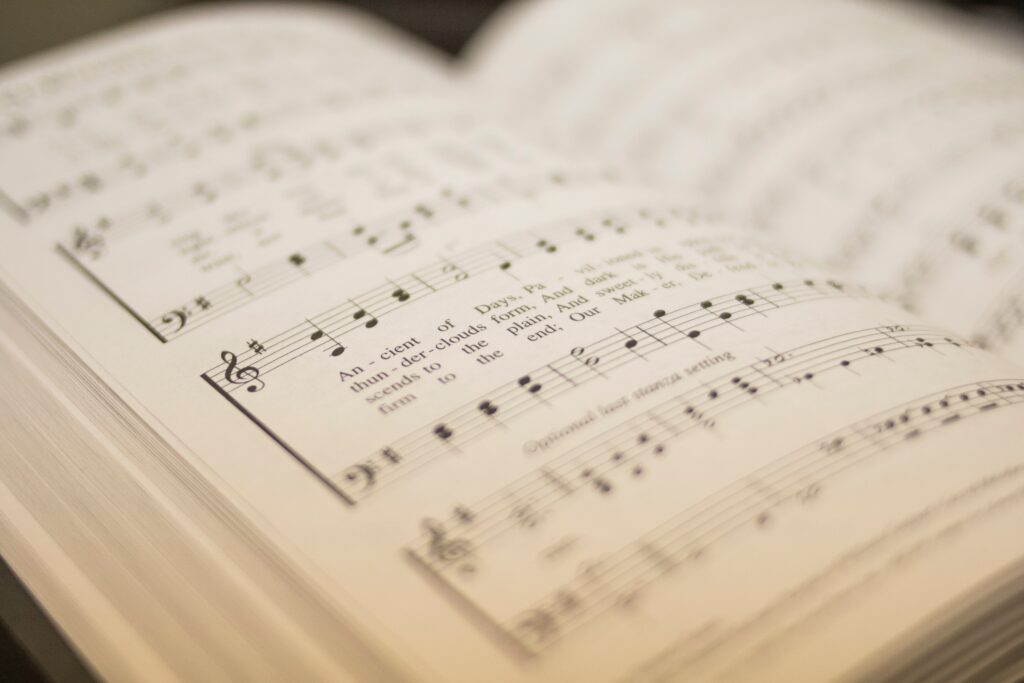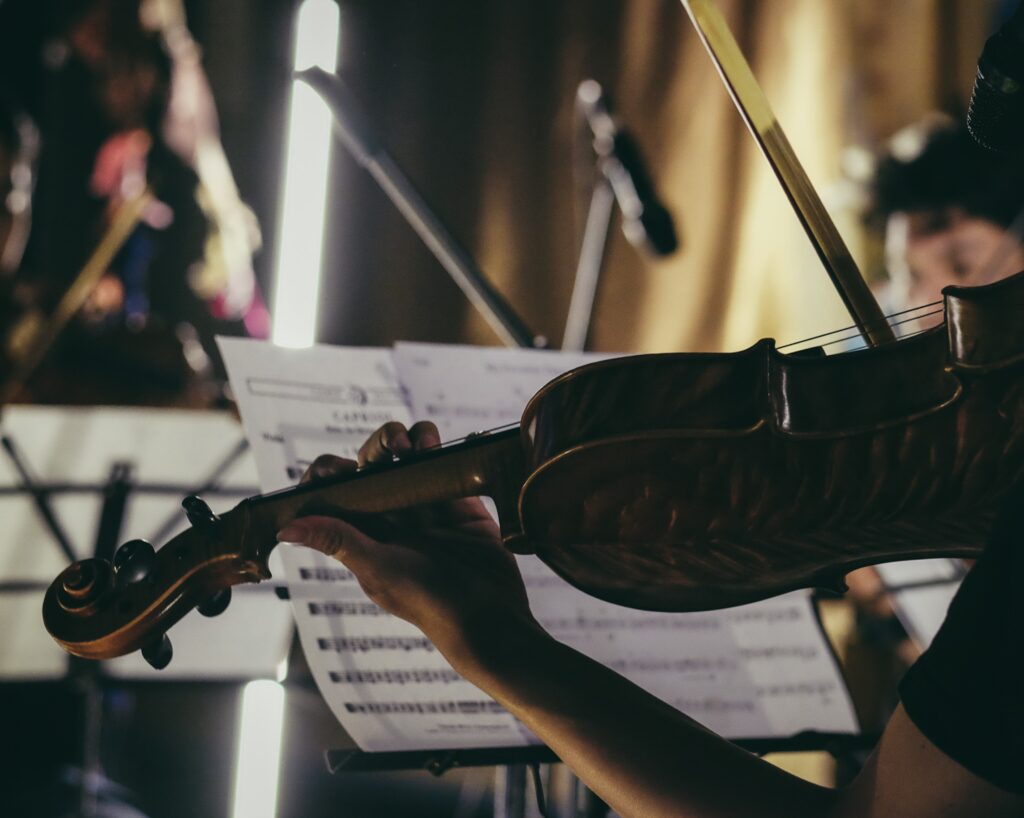 Sheet Music and Rehearsals
We converted the digital scores to sheet music and collaborated with the production team to ensure the accuracy of the notes and details such as dynamics and accents. After three repetitions with the orchestra, we made slight adjustments to ensure that the translations were as close to the intention of the score as possible. We played everything on a click track to stay in sync with the scenes in the film. Finally, we had a sold-out show where the orchestra played a perfect show during the film. This phase was crucial in ensuring a seamless and accurate musical accompaniment to the film.